The Ultimate Guide To Australia's Drink Of Choice
What Is it?
It can go by many names – goon, cask/box wine, bag-in-a-box, Mother's milk – and is essentially just wine (usually a cheap drop) stored in a bladder type bag all contained within a cardboard box. The bag has a plastic valve attached, which allows the sweet nectar to be dispensed, while not letting the outside air to penetrate, ensuring that the (arguably delicious) innards remains fresh (and delicious).
It is (im)famously Australian and exists for 2 main reasons:
We invented the technology for its packaging (Australia's greatest contribution to the world) but more on that below (click here to skip to that section).
We have a huge and world famous wine industry, the boxed kind usually being in the budget range (but not always) of which.
Australia's biggest national treasure after the bag-in-a-box: Lee Harding
Where Does The Name Come From?
No one is 100% certain where the name originates. The most popular theory suggests that the name came from a reduction of the word flagon, which Thomas Angove invented the sack to replace (abc.net.au).
FLAGON – FLAGOON – GOON – DELICIOUS
What Is It Made From?
The main ingredients of goon are grapes, yeast, water, sugar and fining agents. Cheaper cask wine is often a blend made from the left overs of different vintages, that is how it can be priced so low and also why it gets such a bad wrap.
You can read a more in-depth article on its ingredients by clinking on the THIS LINK!
My Cask Says it Contain Fish And Eggs – Is This True?
It sure does (sometimes)! – you may have read/heard of casks containing fish and eggs, these are known as fining agents and are commonly used in the wine making process. Fining agents bind sediment together allowing it to sink to the bottom, resulting in a clearer, sediment free-ish liquid. It is then filtered again however traces of fining agents can still remain (fish, eggs, etc.).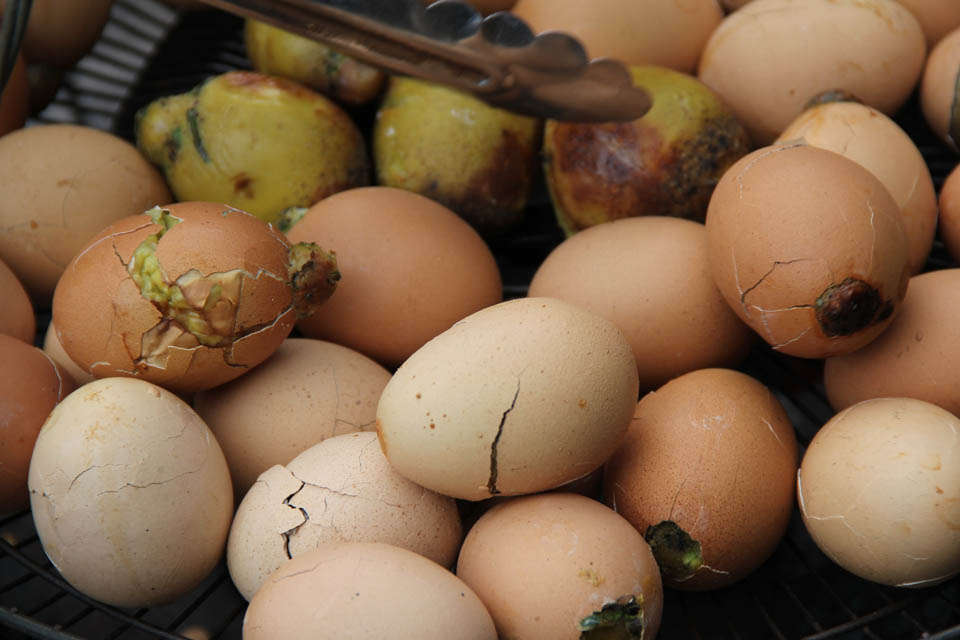 Just don't think about it
Who Invented The Bag-In-A-Box? 
Surely no human is capable of such beauty and ingenuity, but it is true! One man is… South Aussie genius – Mr. Thomas Angove.
He is the greatest inventor to ever walk the Earth. Thomas Edison is trash.
His design was based on a product already on the market, a bag-in-a-box that was used to hold battery acid. The invention revolutionised the industry; it allowed larger quantities of wine to be sold, while the packaging prevented air from entering, increasing its shelf life after it had been opened.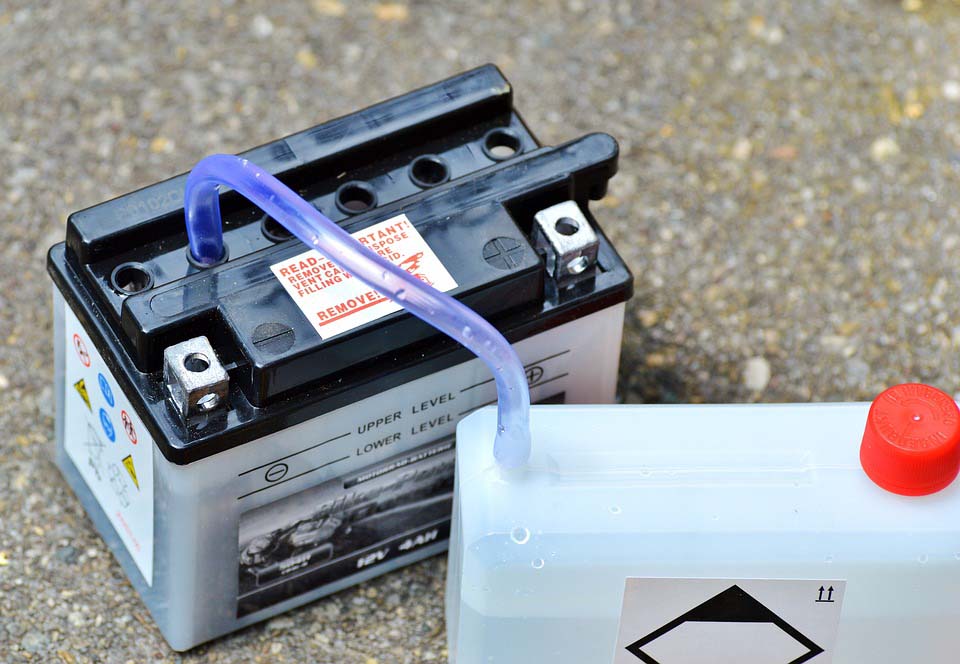 His design was based on a product already on the market, a bag-in-a-box that was used to hold battery acid; Angove used this design as inspiration to produce a bag in a box that held liquids that occasionally tasted like battery acid.
You can read a more in-depth article about Thomas Angove and his invention by clicking on THIS LINK!
Is It All Bad?
Definitely not! It gets a very bad wrap but you get what you pay for. If you are paying $12 for 4 litres of the stuff it doesn't take a Thomas Angove caliber of genius to guess it is not going to be of the highest standard. In saying that some budget casks are better than others but more on that below (skip to the best red cask and the best white cask now!).
Though not all is cheap and wineries are now releasing much more expensive, high quality, wines in a bag. The actual bag and valve is a very clever invention for many reasons including:
"The valve greatly reduces oxidation during dispensing. Compared to bottled which should be consumed within hours or days of opening, it is also not subject to cork taint and will not spoil for approximately 3–4 weeks after breaking the seal" (Wikipedia, 2018).
This is why it is perfect for a quality drop!
Which Is The Best White Goon?
Our reviews are based on 4 factors:
Taste
Appearance
Price
Ability to be Mixed
Based on that, our highest rated white cask is the Day Break Estate Fruity Lexia with a total score of 4.1/5.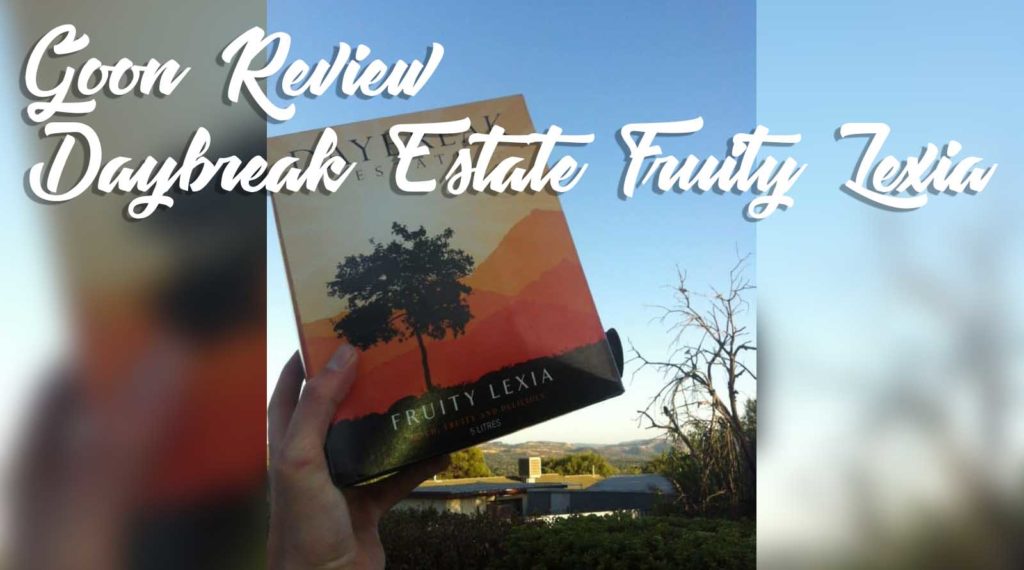 Followed by Tangled Vine Estate Soft Fruity White, Tangled Vine Estate Fruity Lexia, Yalumba Classic Dry White all of which scored a 4 and finally the Sunnyvale Fruity Lexia comes in 5th with 3.8/5.
The reviews for all 5 sacks can be found at THIS LINK!
You'll notice the Golden Oak Fruity Lexia didn't even make our top 5. Just because it is popular doesn't necessarily mean it's good. Look at The Big Bang Theory for an example of that.
Just look at it…
Which Is The Best Red Goon?
People are a bit wary on a red cask and too be honest my tastes have completely changed since starting this site.
Is it because I have little-to-no taste buds left after years of drinking the cheapest casks? Or maybe my palate has developed? Whatever the reason I like it a lot more now.
Old me (which is ironically the young me) would've said to stay away, but now… find that sack and crack it!
I will give you some tips though…
Red tips:
Red casks can be more cost effective as commonly reds have a higher alcohol percentage, meaning more standard drinks per cask.
If you are buying a red cask for a punch you may be better off buying a softer red, as it will mix in more subtly.
You get what you pay for – if you do like the taste of a red you might want to put in a little bit more money and get a posher cask like a Winesmiths Shiraz or a Hardys Reserve.
If you don't have much money and don't care so much about the quantity you may be better off getting a bottle of red. Wine prices in Australia are incredibly low as the tax is lower than other alcohol, which supports its sale and in turn supports the whole industry, because of this you can get a quality bottle of red for $10 and even $5.
What Is The Best Thing To Mix With It? Give Me Some Recipes.
After years of trying different mixes, punches and recipes we have whittled are list down to a top 5.
Our highest rated mix is the Fruit Tingle Cocktail with a total score of 4.2/5.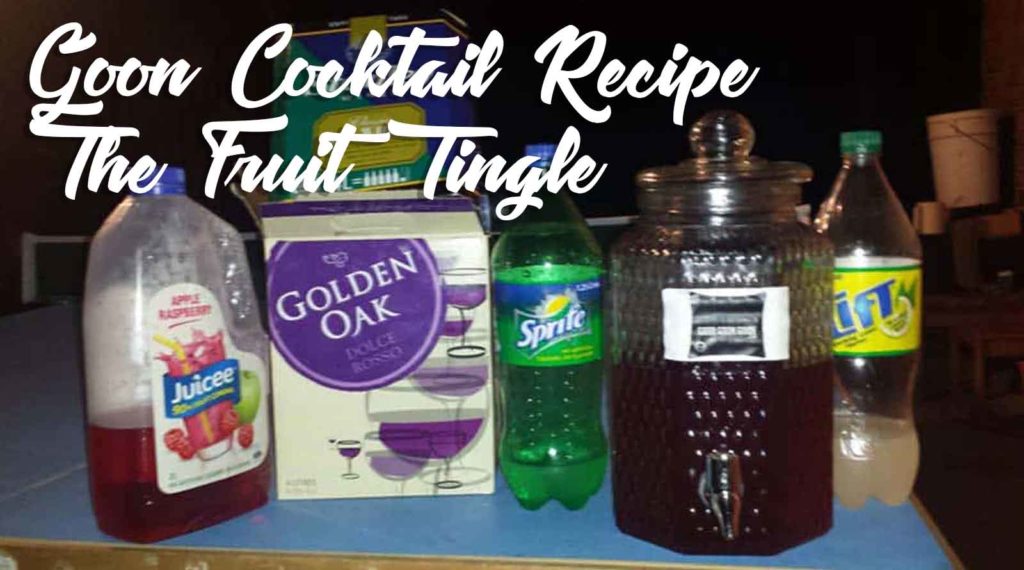 Followed by the Miracle on 34th Street Cocktail with another 4.2/5, Goon Sangria-ish, the Fairy Floss Cocktail and the Golden Oak Fruity Lexia with Pub Squash and Passionfruit all of which scored a 4.1/5.
The reviews for all 5 mixes can be found at THIS LINK!
Are There Any Related Drinking Games? 
Of course there is! The most popular of which is Goon of Fortune. This is where you peg a few sacks to a clothesline (usually a Hills Hoist), spin the clothesline and whoever the sack lands on has to drink – click THIS LINK to read our ultimate guide.
Goon Pong is the 2nd most popular drinking game. It's basically the same as Beer Pong – two teams face off against each other on opposite sides of a table (usually a table tennis table). The aim is to throw a ping pong ball over the net and into your opponents cup, if you are successful your opponent has to skull (down) the drink. The difference from beer pong (obviously) is that the cups are full of cask wine rather than beer. It can be rough going. Like sliding down a slippery dip on a 45 degree day.
Pre-mix your drinks before you pour it in the cup if you want a smoother ride.
What Is The Average Amount Of Standard Drinks In A Cask? 
White
2L Cask: 19
4L Cask: 32
5L Cask: 38
Red
2L Cask: 20.5
4L Cask: 36
5L Cask: 45
What Is The Average Price?
The average price depends on different variables, but here I will only focus on the size of the cask, which, a lot of the time, corresponds to the quality of the wine.
2L Cask (usually higher quality wine): $15*
4L Cask: $11*
5L Cask: $14*
*Based on prices from Dan Murphy's.
That's it! If you feel like this list of questions is missing any information you would like to know, contact us!
Why not read more…