Stanley Chardonnay | Goon (Box Wine) Review
Stanley Chardonnay | Goon (Box Wine) Review
| Goon Sack Info | |
| --- | --- |
| Amount | 4L |
| Standard Drinks per Cask | 41 |
| Alcoholic Content | 13% |
| Average Price | $11.99 |
Background: The Stanley Winery was founded in 1893 in Clare, South Australia. It has since relocated to Buronga, NSW.
The first thing that drew me to Stanley Chardonnay was the alcoholic content partnered with the price. This perky combo sees punters getting a drink worth about 34 cents per glass.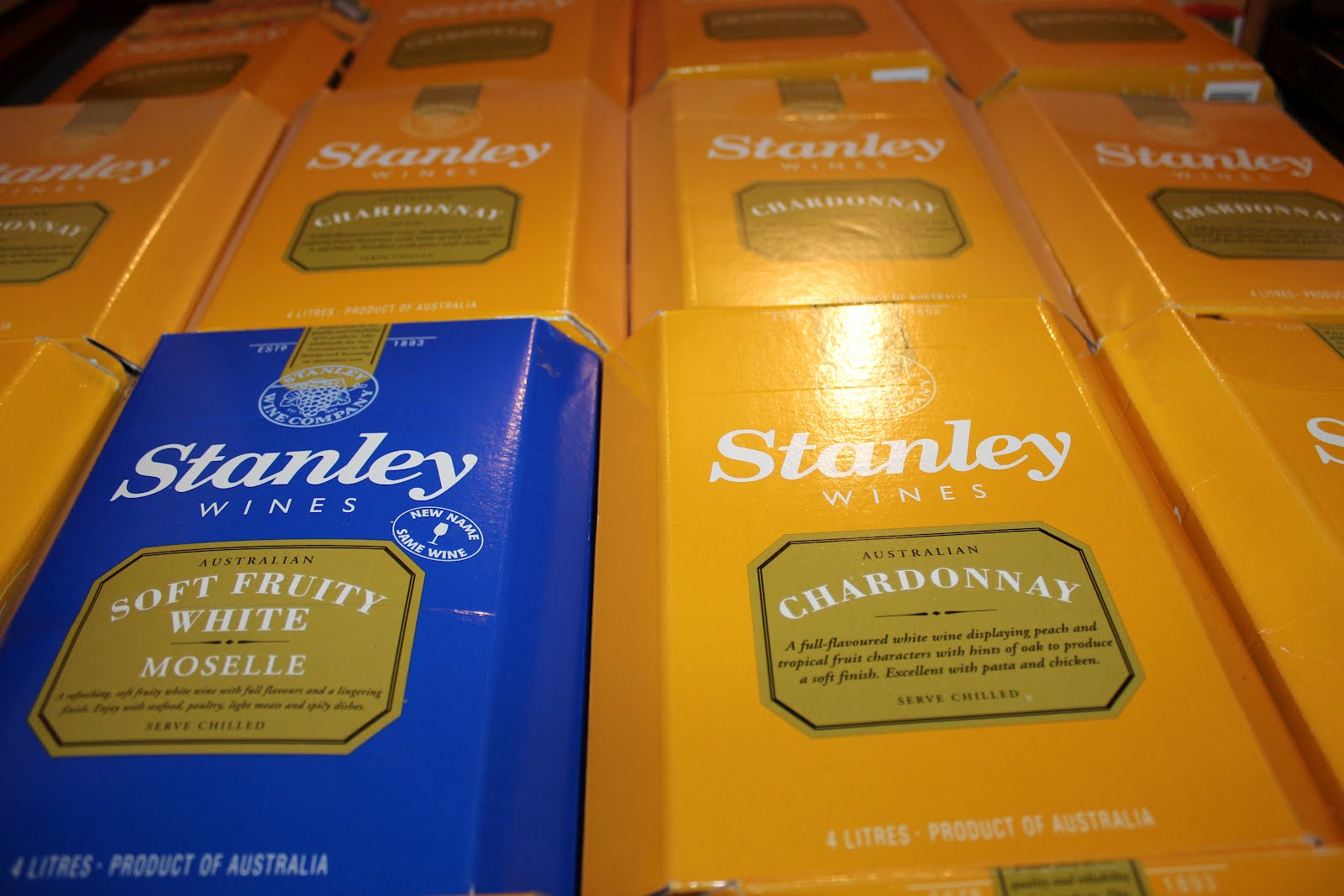 As you can see it is a favourite at Good Goon Guide GQ (Meaning Goon Quarters – not to be confused with the popular men's magazine of the same name)
The wine combines tropical and citrus fruit flavours with an oak finish, all common in Chardonnays. For those who are not accustomed to the taste, it definitely does not go down easily. It may seem quite tart, but it has, over time, grown on me.
Ideally though, it works well in mixes as the taste can be easily disguised. Fashionably, it comes in a beautiful yellow box – so plan your clothes accordingly. I would suggest a complementing mustard coloured shirt or dress.
Best Mix: Orange juice, but is very versatile.
Never Mix With: Scotch (of any kind).
Best Occasion: Christmas 1996 (I got Star Wars battleship).
In the end it mixes well, it's cheap and the taste reminds me of Christmas. I highly recommend it.
Stanley Chardonnay | Goon (Box Wine) Review
Stanley Chardonnay
Taste

Appearance

Price

Ability to be Mixed
Related Posts via Categories