Jelly Bean Flavoured Goon Cocktail | Cask Wine Mixer Recipe
Jelly Bean Flavoured Goon Cocktail | Cask Wine Mixer Recipe
| Goon Sack Info | |
| --- | --- |
| Amount | 4L |
| Standard Drinks per Cask | 35 |
| Alcoholic Content | 11% |
| Average Price | $12 |
Let's be honest, nobody LOVES jelly beans, but we do LIKE them. Like a long time buddy that has been 'friend zoned,' we all think that they are good, but still tell them things like:
"Jellybeans, you are great, I just don't think that I deserve you."
Or the classic…
"You are like a brother/sister to me jellybeans, and I don't want to ruin that, you know?"
Oh, we know, we know all too well.
Because of this we decided to make a goon mix that tasted like them. Make them feel special for once in their lonely, depressing lives.
Here it is:
Approximately one third – one half goon (any brand).
Approximately one sixth – one quarter juice.
Fill the rest with Ceda (Seedsman).
Make it in a cup or a jug, do whatever you want. Use some free will for once in your life.
The mix comes out like a beautiful sunrise, the colour is breathtaking. Don't be surprised if a tear forms in your eye, or you get a warmness in that cold heart of yours.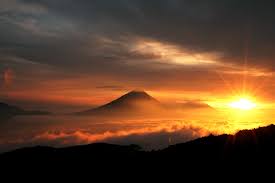 She's a beautiful mix
On the nose the mix is breathtaking. It smells exactly like it tastes, like jelly beans, predominantly the pink ones.
Finally the taste…  absolutely breathtaking, it will TAKE your BREATH. As described earlier your taste buds will be over-whelmed by the taste of pink and white jellybeans.
Overall the Jelly Beans (Sovereign Point Fruity Lexia with Berri Apple Mango Banana Juice and Tru Blu Ceda) is a really great mix, it is a little pricier than one drink mixes, but well worth it for that taste!
Jelly Bean Flavoured Goon Cocktail | Cask Wine Mixer Recipe
Jelly Beans (Sovereign Point Fruity Lexia with Berri Apple Mango Banana Juice and Tru Blu Ceda)
Taste

Appearance

Price

Ability to be Mixed
Related Posts via Categories